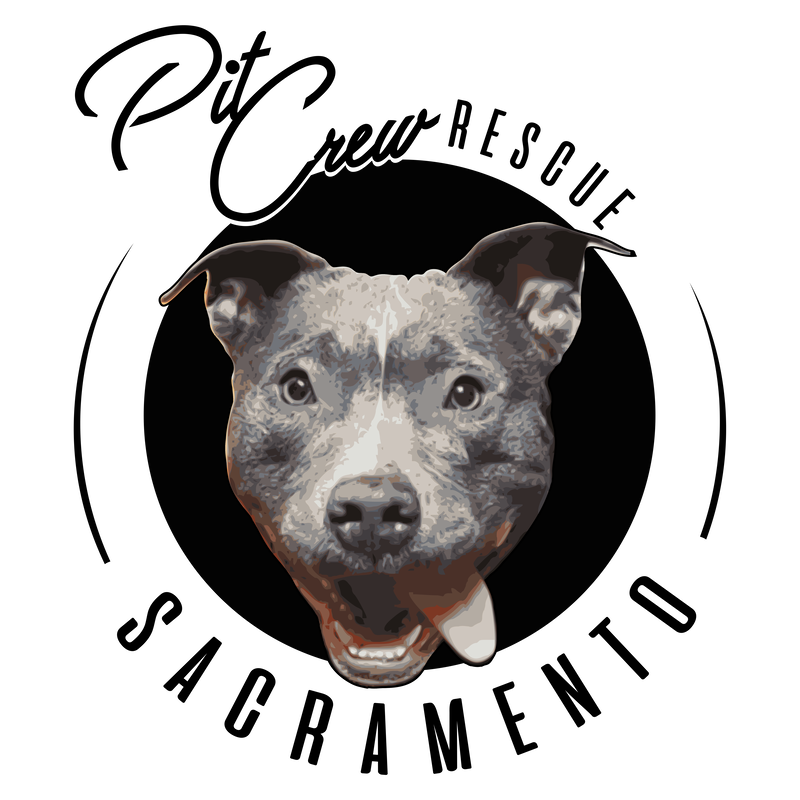 ---
​SEPTEMBER ADOPTION EVENT!!
JOIN US FOR OUR SEPTEMBER ADOPTION EVENT!!

SUNDAY, SEPTEMBER 19th, 12pm - 3pm

PET FOOD EXPRESS
4710 FREEPORT BLVD
SACRAMENTO CA 95822

COME AND MEET YOUR NEXT FAMILY MEMBER!

PLEASE NOTE: We do not adopt on the spot.
​If you are interested in adopting one of our dogs please fill out an adoption application.
---
ABOUT PIT CREW SACRAMENTO
Pit Crew Sacramento is made up of a small group of dedicated and experienced Pit Bull/Bully breed owners and advocates. Pit Crew Sac is committed to supporting "America's Dog" by dispelling the negative stereotypes and promoting the Pit Bull as loyal and loving family members that add joy and value to their owner's lives.

Based in Sacramento California, PCS rescues, rehabilitates and re-homes dogs from shelters and places them with carefully selected responsible foster and adoptive families. We offer education and socialization support for the lifetime of our dogs. The dogs we rescue from the shelters are either already slated for euthanasia or they are high-risk. We do not take owner-surrenders. We strongly believe it is an owner's responsibility to safely and responsibly re-home their pet if for some reason they can no longer care for them.

Of all dogs in shelters, approximately 70% are "Pit Bulls" or "Pit Bull Mixes". Only 1 in 500 dogs of this breed will find a home and the remainder are euthanized. PCS is devoted to reducing the homeless Pit Bull population through the spaying and neutering of all the dogs we rescue. Additionally, we participate in community outreach events which spay, neuter, vaccinate and microchip pets throughout Northern California. PCS is dedicated to saving the lives of Pit Bulls who have been neglected, abused and left for dead. We are foster-based which means that we do not have a facility. All of our rescue dogs are in foster homes and therefore foster families are a necessity in order to continue to save lives.

We are a 501(c)3 Non-Profit Organization, and as such, we operate solely on public donations and fundraising activities to support our rescue efforts. Pit Crew Sacramento is run entirely by volunteers who are passionate about Pit Bulls and changing people's perceptions of this maligned and misunderstood breed. We welcome all Pit Bull enthusiasts to come join our crew!!!




---
TO MAKE A DONATION OR
PURCHASE ​FROM OUR AMAZON WISHLIST
PLEASE CLICK ON THE ICON BELOW!
​THANK YOU!!
---